Here you can configure move operations to be performed automatically after the TreeSize File Search has finished.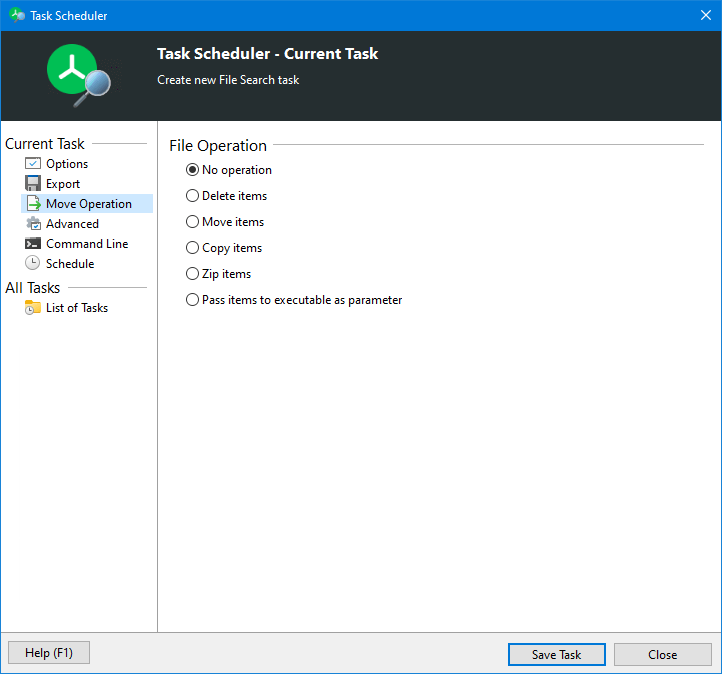 Configure move operations to be performed with the results of a TreeSize File Search. Any file that is returned as a search result of this automated task will be affected by the file operation.
The options offered here are the same as what is described in the chapter "File operations". You can find the additional information about the creation of scheduled file operations in this chapter.
Please note: This option will perform changes on your file system. These changes cannot be reverted automatically. Please use with caution!